ice-cream-showcase.com
Ice cream shop
and Ice Age Bistro' contacts and location page of ice-cream-showcase.com website. Ice cream shop: sale and wholesale of ice cream and gelato in Bangkok, Pattaya (Chonburi), Hua Hin, Phuket and Chiang Mai (CNX). Address, email, telephones, fax, Line, Facebook page of Ice Age Co., Ltd. Thailand.

Ice cream shop near me ? Good question. We have many offices in Thailand, please contact or visit us. Phone number for customer service (telephone): 021708640 Email: info@ice-cream-showcase.com Map:
Click here.
I think maybe we have an ice cream shop close to you. See more below in this page. Our offices are open everyday from Monday to Saturday. Opening hours: 09:00 - 17:00.
Do you have a smartphone? Just click http://goo.gl/maps/AG21n and then open the link with Google Map. You can then navigate till our ice cream factory and shop. Our offices: Bangkok, ChiangMai.
Welcome in the contacts page. Navigation menu':
How to contact us:
email, Line, telephones, Facebook, fax:
email: info@ice-cream-showcase.com (copy and paste) or if you use an email client click here: info@ice-cream-showcase.com or also info@iceagethai.com

Call us at 021708640-3 (+6621708640) or fax at 021708644 (+6621708644)
Please note that the main office has been moved: the new address of ice cream shop Ice Age in Bangkok, that is still close to the old one, is in Kanthcanapisek Soi 39 (if you are in Bangkok drive on the Kingkeo road and enter the Kingkeo Soi 25/1, after 2km we will be in the Soi Zone 1 on the left):
Location in Bangkok and exact address: Ice Age 399/21 M. 13 T. Ratchatewa A. Bangplee. Depending on the side of the road the The Province is Bangkok or Samut Prakan, our side is under Samut Prakan 10540. See the images below in out to reach the new ice cream shop and office Ice Age:

Ice Age Ice Cream Shop, factory and Bistro' Bangkok Thailand.
Tax ID: 0105552013556
Click here for the Google map of the new Ice Age Bistro'
New address in Chiang Mai: ice cream office and shop 188/25 Moo 7 Chayasatan Sarapee 50300 Chiang Mai TH
For Google map navigator: Ice cream Chiang Mai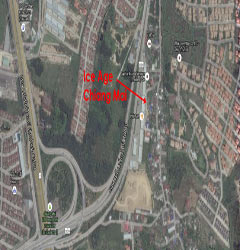 Address in Phuket and Pattaya: note that in Phuket and Pattaya we are changing the address. Just refer to the above Bangkok address. Contact Miss Kitty 0938197664.
For Offices in Hua Hin contact Miss Kitty 0938197664 thank you.
Line: iceagethailand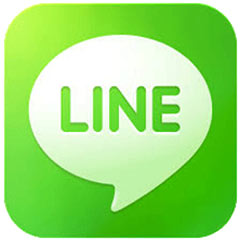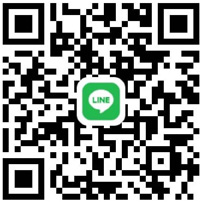 NEW
Ice Age Bistro'
Ice cream shop and Bistro'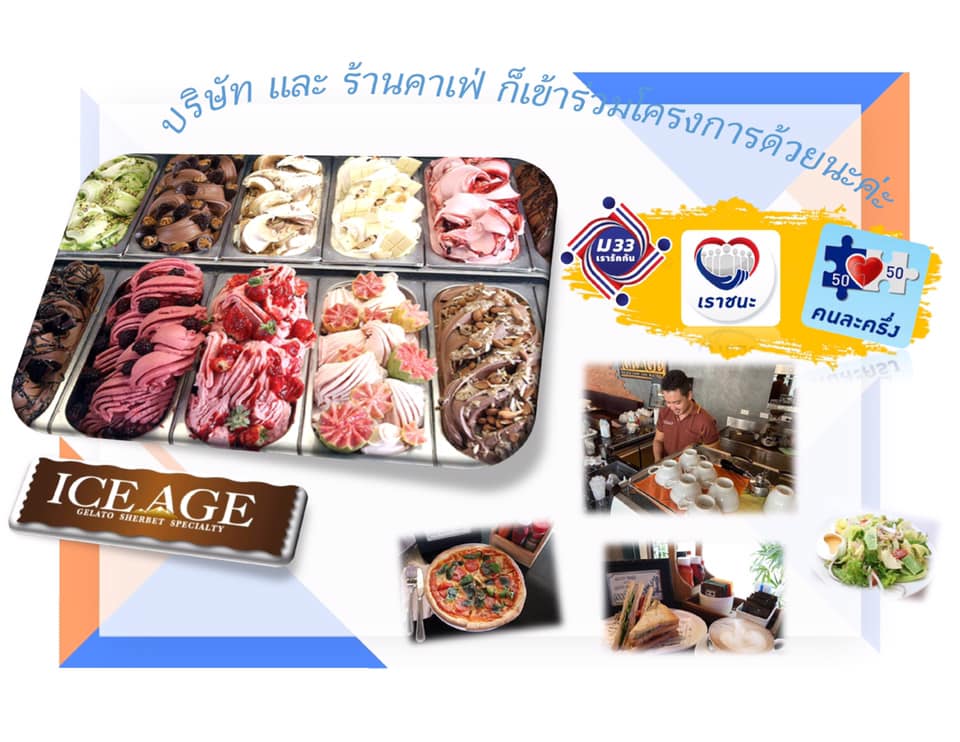 Completely revamped, the place is waiting for you to taste our Italian gelato and also refreshing drinks. What is really
special
is that now you can also order real Italian espresso, pizza, sandwiches and more culinary specialties from the chef of Ice Age Bistro'.
HOW TO ORDER FROM ICE AGE BISTRO:
Just click the following link (please beware: delivery fee 10 THB; maximum distance: 3 KM; minimum order: 100 THB. You can also pick up in store):
order ice cream and food
OR
Contact: 0969672527
OR
Line store:
Line Store
.
See the pictures of the new ice cream shop
Ice Age Bistro'
New:
Thai food menu. Download it
here (1.5 MB .pdf)
Click here for more information about
ice cream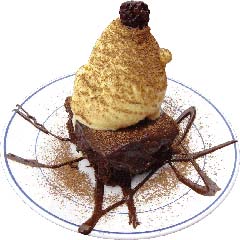 Or
fill the form,
we will answer to you as soon:
---
Category: Business & Industrial > design
Or Business & Industrial > project